Durham explosion kills one
8-year-old Ximena Vasquez joins her mother and other protesters at the Hampton Inn in Mebane, NC
Tar Heels to neo-Confederates: 'Go home, racists' Chapel Hill, NC
2019 Super Blood Wolf Moon lunar eclipse
Jet Star, the most iconic symbol of Superstorm Sandy's devastation at the Jersey shore. Seaside Heights, NJ
Women's March on Washington, DC
Murder investigation, Boonton, NJ
Hurricane Irene, Denville, NJ
Firefighter rescues angel fish, Morristown, NJ
High school student sues parents for financial support and college tuition
Plane crash investigation, Andover Twp, NJ
Fatal school bus crash, Byram, NJ
No Turns, Morristown, NJ
James Zarate blows a kiss to his mother after his murder conviction, Morristown, NJ
Prosecutor shows jury holds a pig mask placed on murder victim. Morristown, NJ
Teen calls mom after near-death experience. Morristown, NJ
Protests on the eve of the Republican National Convention. New York City
White Nationalist tackles protester, Morristown, NJ
Steeple rescue. Morristown, NJ
Fingerprinting after bank robbery. Madison, NJ
Rehabbed gray seal pup returned to the ocean. Sandy Hook, NJ
Homeless man living in Salvation Army bin. Dover, NJ
Operation Sail, 2000. New York City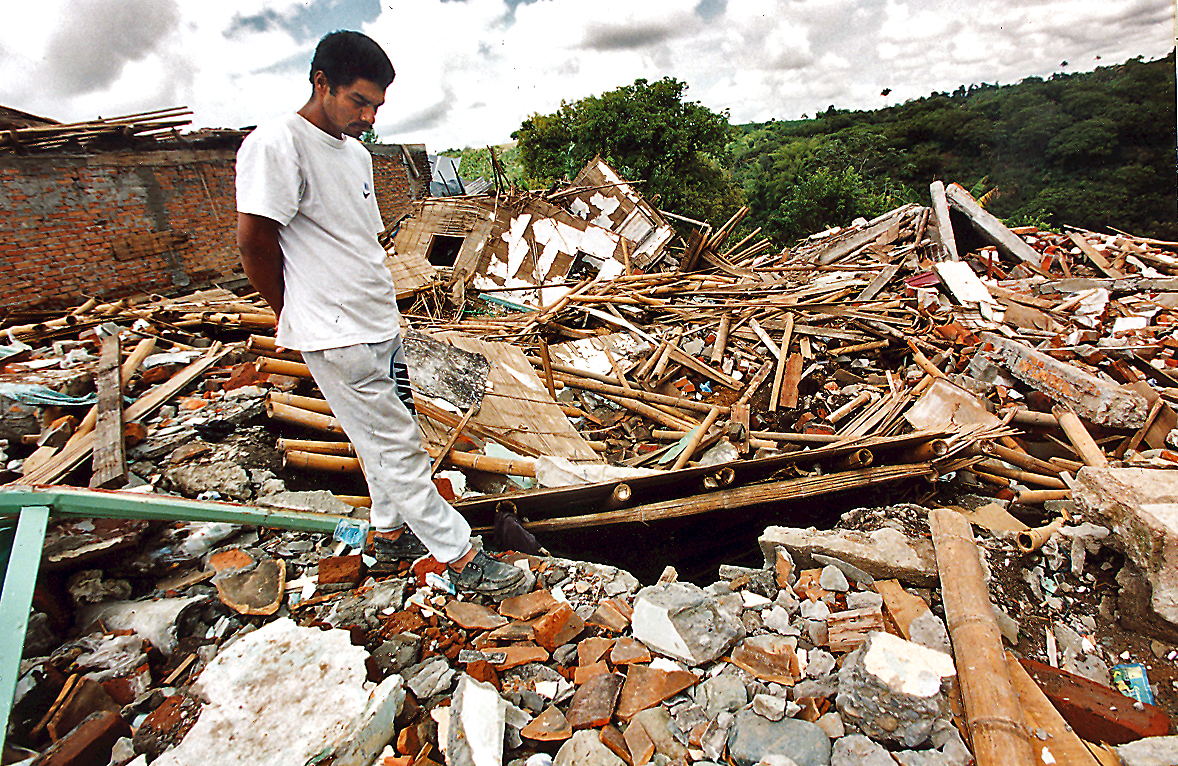 Edgar Piedrahita saved the lives of five children buried in the rubble of this neighbors home. Montenegro, Colombia
9-year-old Alaina is comforted by sitting in the family car holding the cage of her deceased cockatiel, Polly. Parsippany, NJ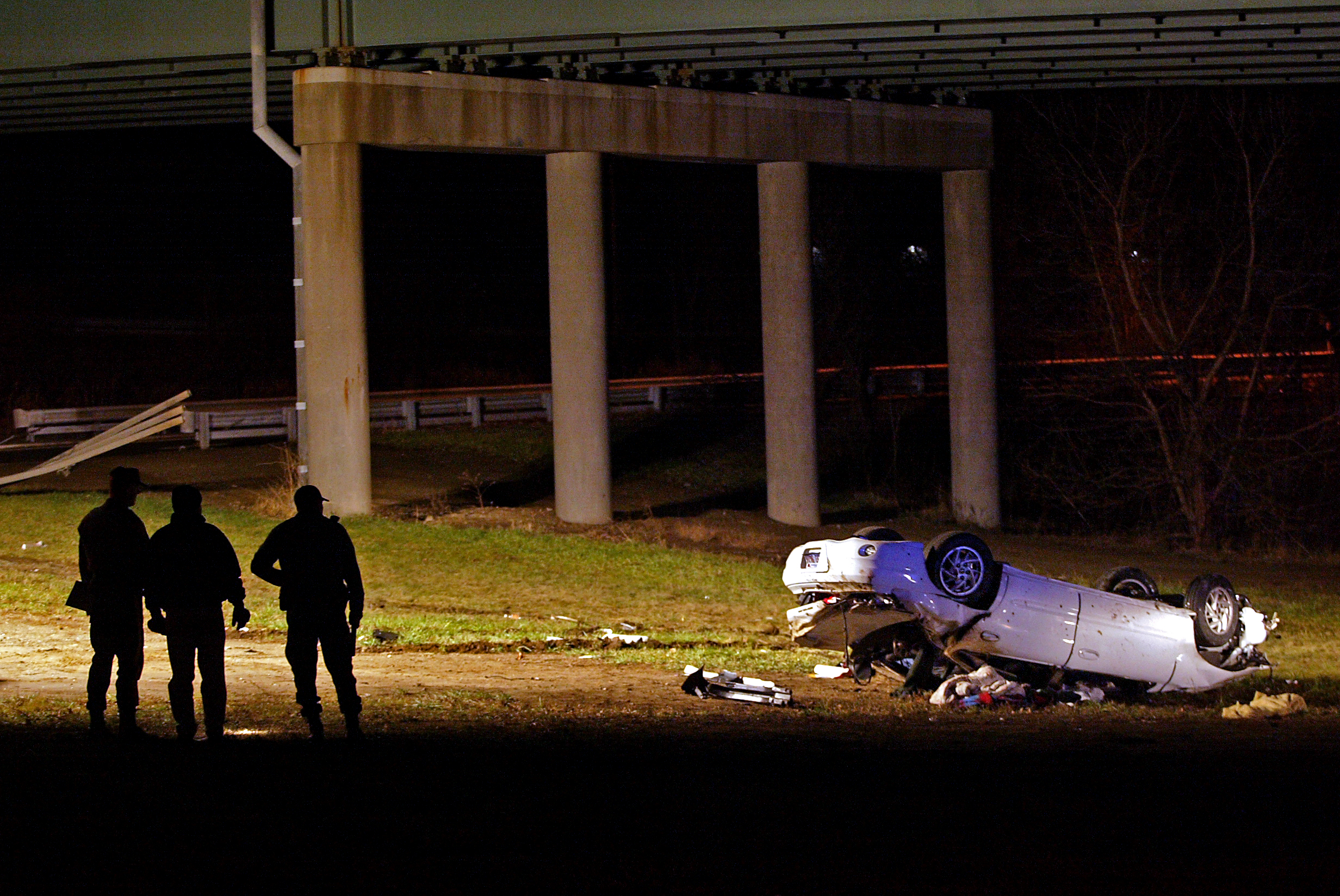 Pontiac Grand Am plunges 40 feet from Route 80 overpass Christmas night. Landing, NJ
Marine recruits learn to swim in full gear as part of their training. Parris Island, South Carolina
Pro-Life supporters gather in front of the Washington Monument during the March for Life on the Mall on the 30th anniversary of Roe vs Wade. Washington, DC
Firefighters salute during 9/11 memorial. Parsippany, NJ
Florence Konwickie lost everything during an early morning 3-alarm fire. Morristown, NJ
Prosecutors investigate after a 21-year-old was shot to deProsecutors investigate the aftermath of a police chase that ended when a 21-year-old was shot by police. Denville, NJ
Contractor walks through the ruins of five businesses after a seven-alarm blaze left 100 homeless. Dover, NJ
Arson investigation
Durham explosion kills one
8-year-old Ximena Vasquez joins her mother and other protesters at the Hampton Inn in Mebane, NC
Tar Heels to neo-Confederates: 'Go home, racists' Chapel Hill, NC
2019 Super Blood Wolf Moon lunar eclipse
Jet Star, the most iconic symbol of Superstorm Sandy's devastation at the Jersey shore. Seaside Heights, NJ
The sun rises behind the Jet Star, perhaps the most iconic symbol of Superstorm Sandy's devastation at the Jersey shore, the roller coaster plunged off an amusement pier in Seaside Heights during the October storm.
Women's March on Washington, DC
Murder investigation, Boonton, NJ
Morris County NJ Sheriffs Officers bag a stroller for evidence at the scene where a mother walking with her husband and 3-year-old daughter in Boonton late Tuesday night was shot and killed. The wife was fatally shot and her husband was wounded as they walked with their 3-year-old son.
Hurricane Irene, Denville, NJ
Hurricane Irene pounds Morris County with heavy wind and rains Sunday afternoon.
Firefighter rescues angel fish, Morristown, NJ
High school student sues parents for financial support and college tuition
Plane crash investigation, Andover Twp, NJ
Fatal school bus crash, Byram, NJ
No Turns, Morristown, NJ
James Zarate blows a kiss to his mother after his murder conviction, Morristown, NJ
Prosecutor shows jury holds a pig mask placed on murder victim. Morristown, NJ
Teen calls mom after near-death experience. Morristown, NJ
Protests on the eve of the Republican National Convention. New York City
White Nationalist tackles protester, Morristown, NJ
Steeple rescue. Morristown, NJ
Fingerprinting after bank robbery. Madison, NJ
Rehabbed gray seal pup returned to the ocean. Sandy Hook, NJ
Homeless man living in Salvation Army bin. Dover, NJ
Operation Sail, 2000. New York City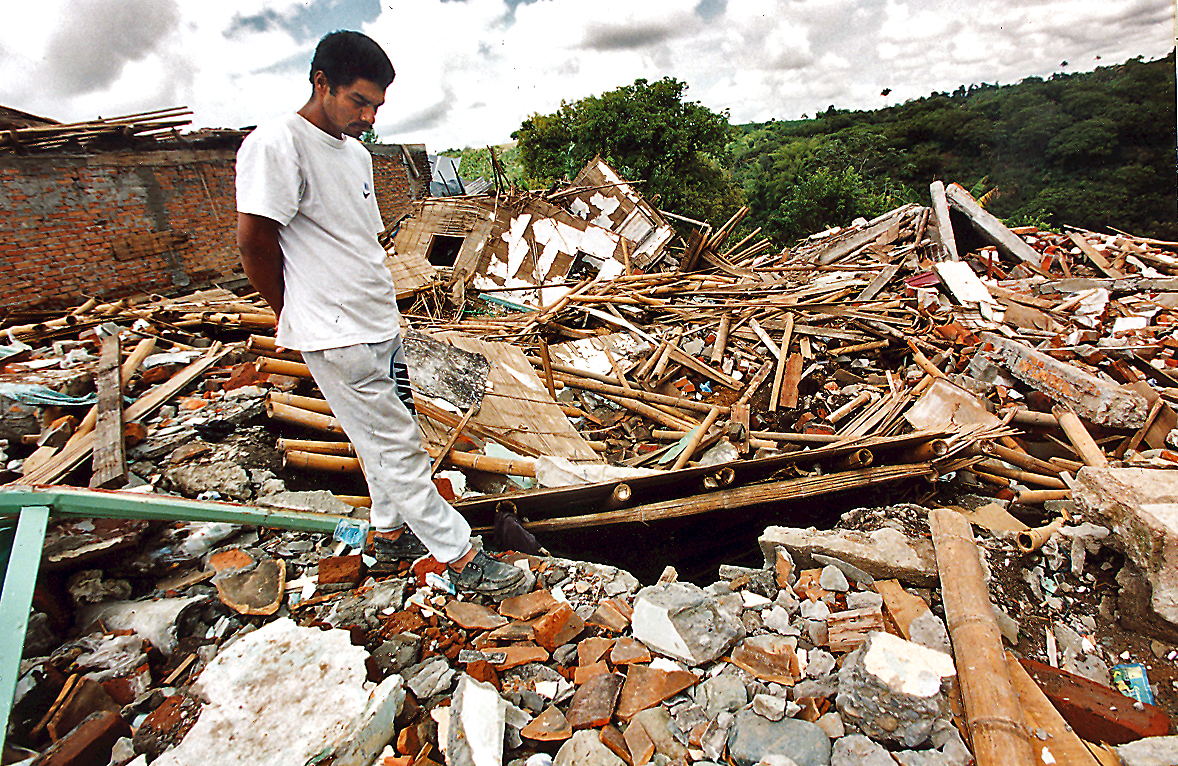 Edgar Piedrahita saved the lives of five children buried in the rubble of this neighbors home. Montenegro, Colombia
9-year-old Alaina is comforted by sitting in the family car holding the cage of her deceased cockatiel, Polly. Parsippany, NJ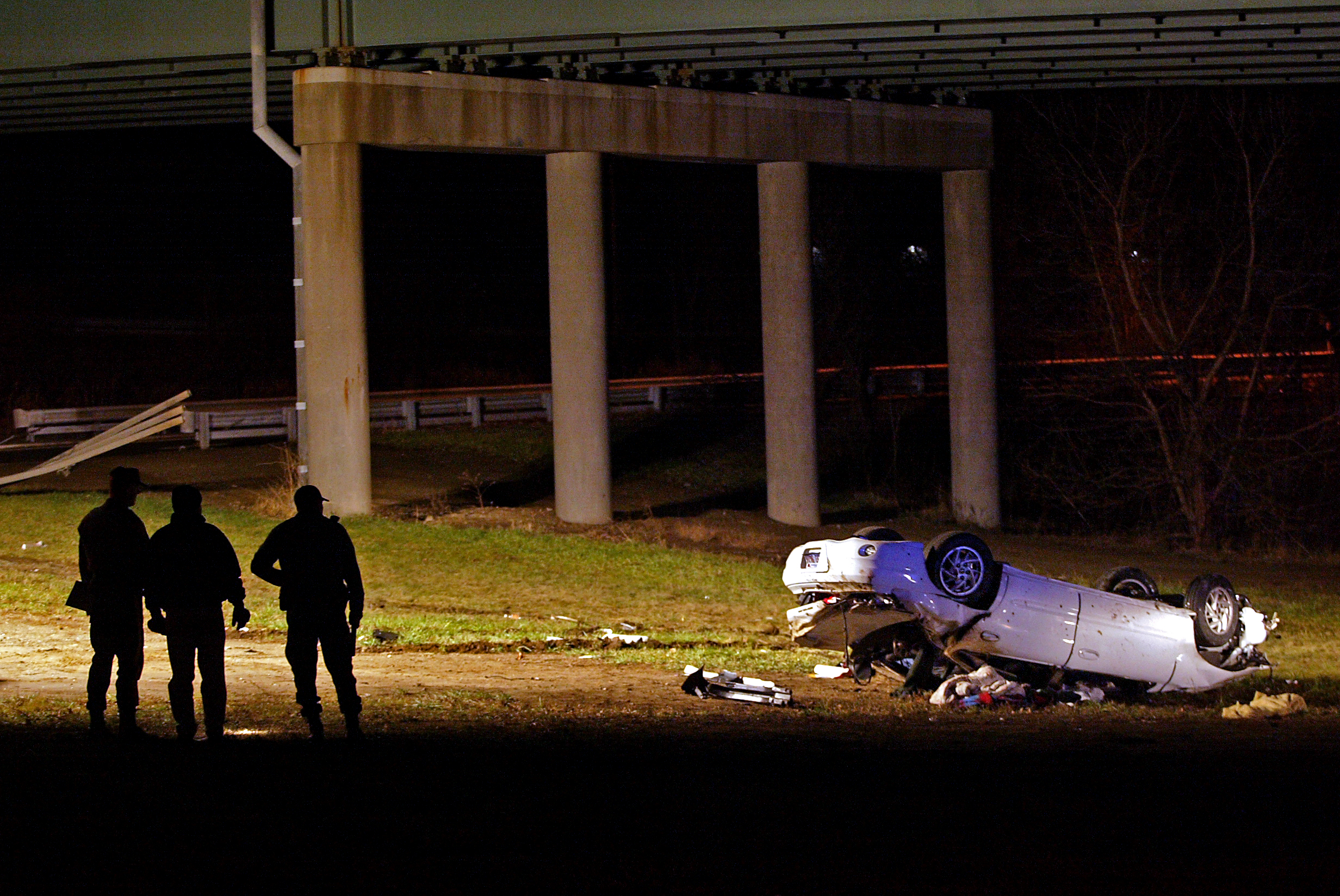 Pontiac Grand Am plunges 40 feet from Route 80 overpass Christmas night. Landing, NJ
Marine recruits learn to swim in full gear as part of their training. Parris Island, South Carolina
Pro-Life supporters gather in front of the Washington Monument during the March for Life on the Mall on the 30th anniversary of Roe vs Wade. Washington, DC
Firefighters salute during 9/11 memorial. Parsippany, NJ
Florence Konwickie lost everything during an early morning 3-alarm fire. Morristown, NJ
Prosecutors investigate after a 21-year-old was shot to deProsecutors investigate the aftermath of a police chase that ended when a 21-year-old was shot by police. Denville, NJ
Contractor walks through the ruins of five businesses after a seven-alarm blaze left 100 homeless. Dover, NJ
Arson investigation
1
2
3
4
5
6
7
8
9
10
11
12
13
14
15
16
17
18
19
20
21
22
23
24
25
26
27
28
29
30
31
32
33
·
·
·
·
·
·
·
·
·
·
·
·
·
·
·
·
·
·
·
·
·
·
·
·
·
·
·
·
·
·
·
·
·